J.Crew Looks We Love September 2014
Hello, guckst du, J.Crew Looks We Love, sie könnens also doch noch! Ja, schlimm war's im Juli mit den Irgendwas-Print-T-Shirts und den Halstüechli. Apropos Halstüechli, kennst du den neuen Halstüechli-Star schon? Achtung:
Meet The Real Star Of The Apple Event: The Scarf Guy!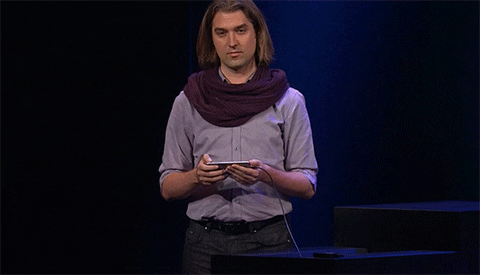 iPhone, shmy-phone – where can we get one of those wrap around scarves?
So. A true Beauty. Musste rasch sein. Und jetzt zu den true Beauties von oben, yes, schöne Herbst-Styles, hello, neue easy Pulli-Kombis zu allem und … schon wieder ein schöner grauer Mantel. Und ein schöner roter Mantel. Und ein schöner roter Blazer ganz oben. Und schöne Cardigans und schönes Kleid und … okay, Fazit: Schönschönschön, sie könnens noch. Auch The Scarf Guy würde gerne klatschen. Aber er muss den heiligen iGral halten. Alle anderen: Applaus!
J.Crew Looks We Love September 2014, alles auf jcrew.com
Jetzt für den täglichen Newsletter anmelden | Like uns auf Facebook | Folge uns auf Twitter